Muzikantes Festival 2019
The Wardrobe, Leeds.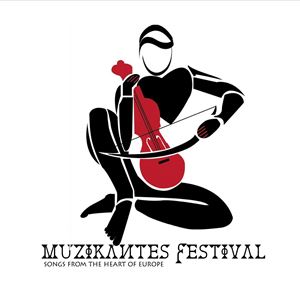 Under 14s must be accompanied by an adult. We cannot issue refunds to under 14s who are not accompanied by an adult.
More information about Muzikantes Festival 2019 tickets
The Muzikantes Festival is a celebration of Eastern European Roots Music. It's our aim to bring the best musicians (Muzikantes) to Leeds for this full day event. Music with its origins between the Baltic, the Adriatic and the Black seas, will be performed at this full day event.

This years' line-up is the strongest ever with artists from London, Dublin and Birmingham joining those from Yorkshire to provide a range of styles and energies with their roots in the east. (We'll add links for all the artists as we get them).

Evening Session: (7.30 - 11.00pm)

The Ukrainians - Rock meets Ukrainian Roots
From East to East - Balkan, Gypsy, Klezmer
Veda Slovena Choir - Bulgarian choir - Featuring Eugenia Georgieva
Kibitz - High energy Klezmer

Afternoon Session: (1.30 - 7.30pm)

Kibitz - High energy Klezmer
Monika & Mazurka Heartbeat - Songs from Ukraine, Belarus & Poland supported by Mazurka Heartbeat
Veda Slovena Choir - Bulgarian choir. Featuring Eugenia Georgieva
Mlody Mazur - Polish folk dancers
Karolyna Wegrzyn - Central European roots music
Miriam Tohotan - Romanian folk tunes arranged for flute & piano
Korzen - Polish, Lithuanian & Belorussian songs
Soma - Sounds from the steppes
Dibrova - Traditional Ukrainian male choir
Mazurka Heartbeat - Polish folk music

Tickets are available for the whole day, or just the afternoon / evening sessions. The afternoon will have some seating & tables, along with eastern snacks and is suitable for families with young children. Workshops are being planned with some of the artists. The evening returns the venue into a more traditional gig environment.